Bloomberg: EU Sees Legal Grounds to Use Seized Russian Central Bank Assets
Officials explore investing seized asssets to rebuild Ukraine EU plan is in preliminary stages and faces strong skepticism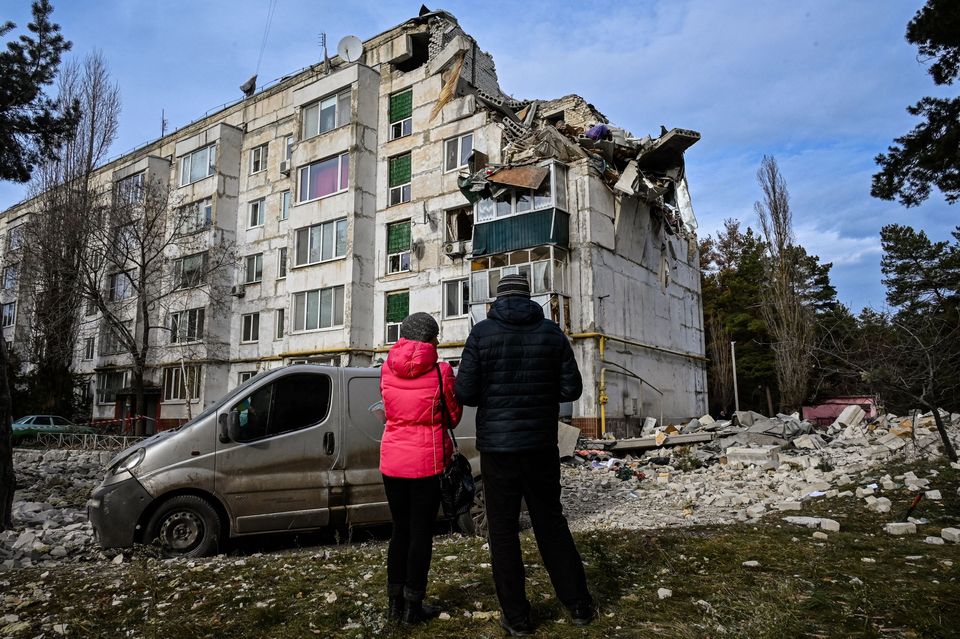 By Jorge Valero, Stephanie Bodoni and Alberto Nardelli
Officials explore investing seized asssets to rebuild Ukraine
EU plan is in preliminary stages and faces strong skepticism
European Union member states have been told the bloc has the legal authority to temporarily leverage at least €33.8 billion ($36.8 billion) of Russian central bank assets to help pay for the reconstruction of Ukraine, according to people familiar with the matter.
The bloc's Council Legal Service told diplomats that such a plan is legally feasible, as long as the assets aren't expropriated and certain conditions are met, the people said. Those include a termination date, a focus on liquid assets and clarity that the principal and interest would be returned to Russia at some point, the people said.
The EU has been exploring options to use frozen Russian assets following Moscow's invasion of Ukraine, but the proposal is controversial and discussions are at a very preliminary stage. EU officials and some member states have been worried about the legal justifications for such a move and the precedent that could be set, particularly for the use of frozen Russian central bank assets.
European Commission President Ursula von der Leyen has said that she wants to make Russia pay for the destruction from its invasion "with the frozen funds of oligarchs and assets of its central bank."
Group of Seven and EU officials have said that there don't appear to be clear legal grounds for simply seizing Russian bank assets and redirecting them to Ukraine.
Instead, as a first step, the EU is considering pooling together the assets at the EU or international level in order to generate returns that could be used to finance the reconstruction of Ukraine — a task the World Bank has estimated could cost at least $350 billion.
While some EU lawyers see a way forward, the EU's executive arm is more wary about the legal feasibility of using frozen assets, as well the overall complexity of the effort, people familiar with the discussion said. Officials also believe any plan would have to be carried out in cooperation with the G-7.
The EU's executive arm also warned that it would be difficult to take a decision until there is more clarity about the volume of assets that could be used and that the first step would be to locate them. Some estimates suggest that Russian central bank assets frozen abroad amount to $300 billion. EU officials estimate that about €33.8 billion of that is sitting in EU-based deposits, although the figure is still under assessment.
Managing Russian assets would come with some risks. During a discussion with EU ambassadors on Wednesday, EU lawyers explained that if there was a loss while the bloc managed the Russian assets, compensation would have to be provided through the EU budget or by member states.
Some member states will continue to push for allies to seize the assets in conjunction with a separate drive to hold Moscow to account for war crimes through a special tribunal.
Source: https://www.bloomberg.com/news/articles/2023-01-26/eu-sees-legal-grounds-to-use-seized-russian-central-bank-assets?leadSource=uverify wall